Despite not having cycled at all in Japan while I lived in Tokyo 2018 I still had a dream to go across the country via bike. Inspired by an ultra-endurance bicycle race called the Japan Odyssey I prepared myself for a 3 week adventure that I routed from the centre of Tokyo to the western edge of Kyushu in Kagoshima. As my luck would have it Tokyo and it's surrounding prefectures would get repeatedly hit with typhoons all month long with one being the largest in 60 years!
My cross country ride was cut to shreds but after the suggestion of many locals and friends I pivoted to a road route located in Hiroshima. There the weather was nice and I got to cycle a few hundred kilometres.
Leaving my bike bag with a generous friend, I packed my gear and began following my GPS route:
out of Tokyo just a single day after the catastrophic landing of typhoon Hagibis.
Following the cycle paths alongside rivers to escape the hustle and bustle of Tokyo I ran head first in to the damage. The Arakawa river was severely swollen with acres of landing surrounding it flooded and whole neighbourhoods submerged under feet of water. I'd to make many detours within the Saitama prefecture to circumnavigate flooded roadways.
As I rode through the night I saw a flock of scrambled army helicopters flying north-east towards Nagano which had been hit even worse that Saitama and Tokyo. The following morning I'd come across further effects of the typhoon.
Struggling up into the mountains, north of Tokyo, the roads were a mess. Landslides seemed to have occurred every few kilometres and small mountains streams had swollen to turn the roads I was on into flowing aqueducts of water. I'd to repeatedly get off my bike to push it through mud and over huge tree falls. Passing a few towns I eventually saw a rag-tag group of elders with chainsaws heading into the mountain to do their part to clear the roads for future travelers.
The following day was similar. Conditions were not the greatest as I'd also intentionally routed my path onto smaller sideroads to avoid large roadways and highways. I was pretty discouraged by this time and was not making good progress. I decided to just reach Matsumoto and give up on my route. Upon reaching Matsumoto I took a detour back south to Chichibu over the next fews days, following major roads which would be kept in better conditions.
After a relatively uneventful week and about 600km of cycling I found myself back in Tokyo as more and more typhoon systems kept coming and battering the region. After spending a week back with friends and relaxing, I decided to squeeze in a quick 3-day trip to Hiroshima to ride the 'most famous' cycling path in Japan.
The Shimanami Kaido is a fully paved and signed cycling route from the city of Onomichi to Imabari. It crosses around 6 bridges, goes through two prefectures and is the only way for pedestrians to reach the island of Shikoku!!! The most important part for me was that the weather was sunny and clear.
Quickly booking a night bus to get to Onomichi, I left my bike behind and planned to rent when I arrived. The cycle route has staff that speak some English so it's popular with tourists. Grabbing my rental and hopping on a ferry to the first island I zipped off under a light drizzle of rain.
With a sealed pavement route and easy to following road markings I blitzed from bridge to bridge. By midday the rain had stopped and I arrived at the halfway point also known as Cyclist Sanctuary. There are many vending machines, a few konbini's and plenty of toilet's along the way so without any planning anyone can tackle this route.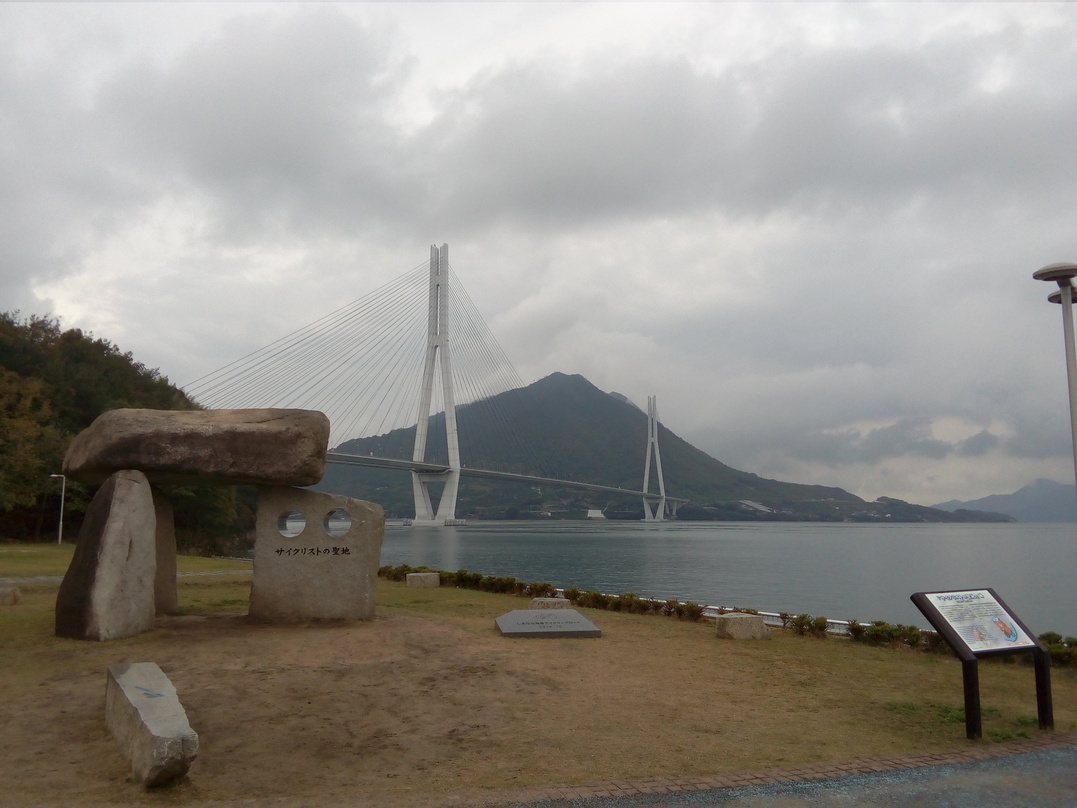 Progress is easy to make as the route is flat while crossing each island. Upon arriving at bridge crossing you usually have a 3% grade climb for about 1.5km and similar descent on the other side. There is only one 'climb' on the whole route outside of the bridge approaches.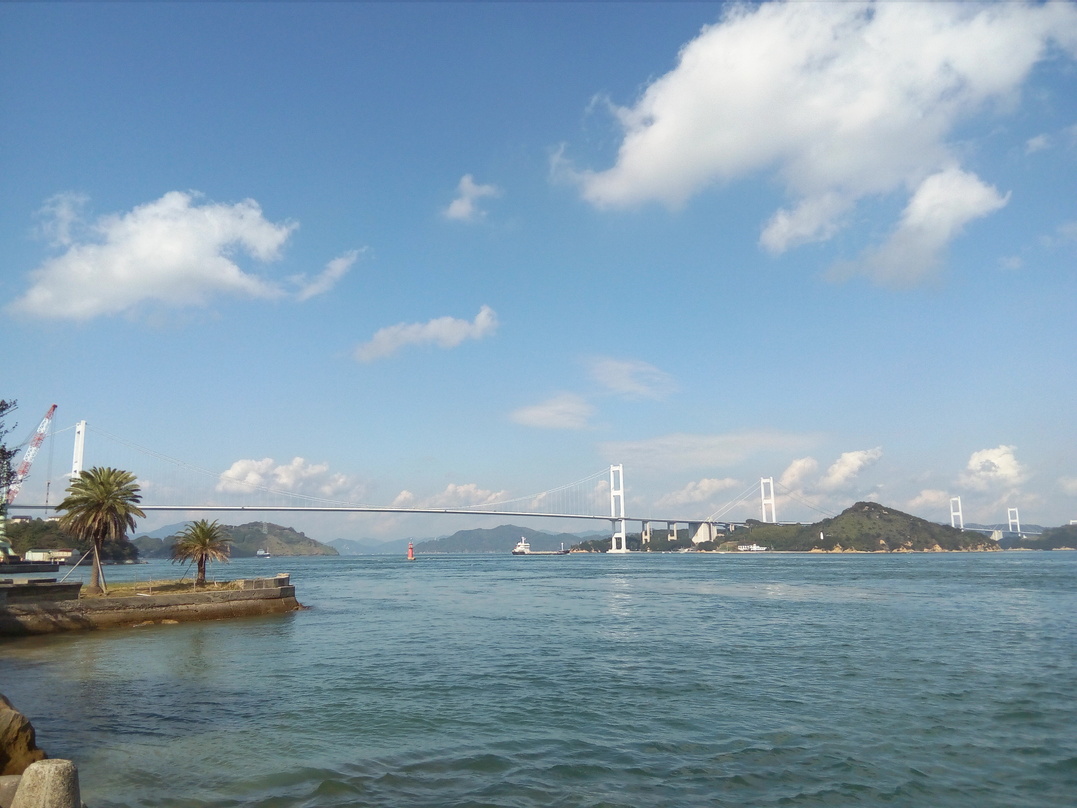 Easily reaching Imabari before the afternoon I checked into the fantastic hostel called Cycle no Ie (literally: Cycle House). I met a German tourist who was planning to cycling the route backwards tomorrow and we went out to dinner together.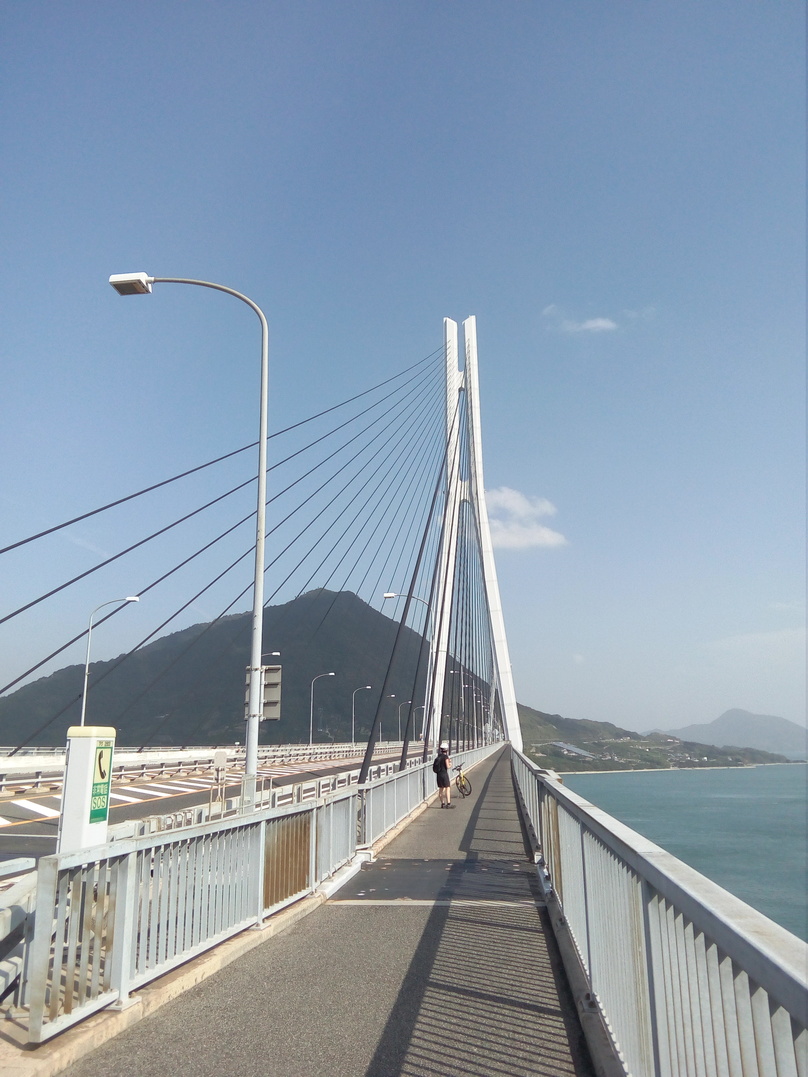 The following morning I slept in but still managed to catch the German girl a few kilometres out along the route. I'd cycle back to Onomichi and stay there one night and day before going back to Tokyo. The second day was absolutely gorgeous. No clouds and clear skies while cycling along the sea side is something you just can't beat.
Upon arriving back in Onomichi later that day I checked into another local hostel. I came a cross an Australian cyclist who had cycled from Okinawa!!! Turns out he would be cycling down to Imabari via the Shimanami Kaido. I decided to join him (why not!) to cycle it once again.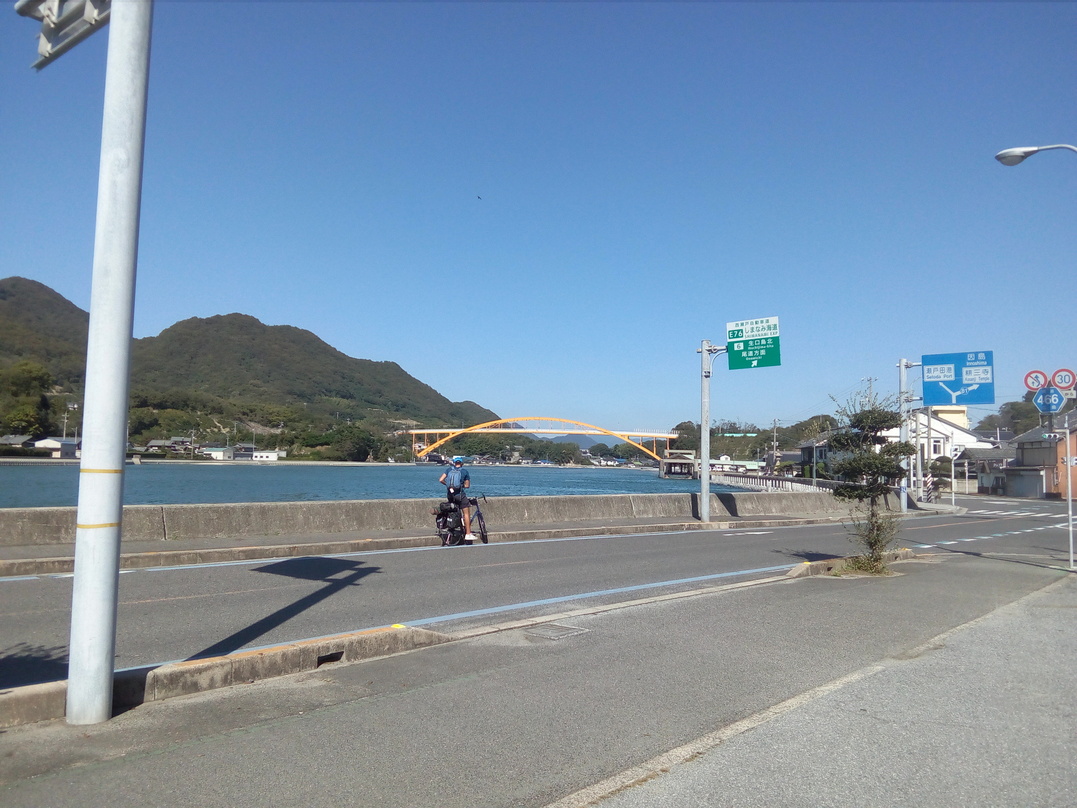 The following day with Australian was similarly perfect in terms of weather. We did some detours over some big mountain climbs and the views were stunning. Around midday and 3/4 of the way to the end I left him to return back to Onomichi. Once back in town I returned my rental bike, went to an onsen to wash myself down and at night hopped on my bus back to Tokyo.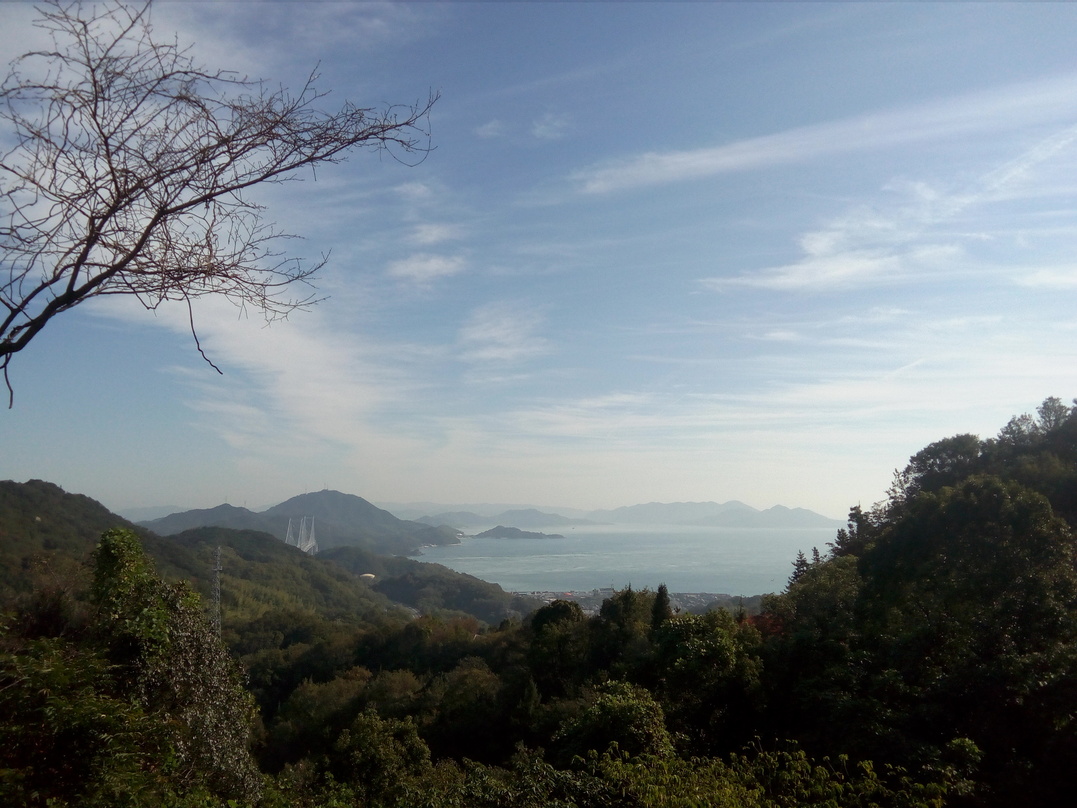 Despite not going through with my crazy original plan I still managed to cycle around 600km around Tokyo/Nagano/Matsumoto and quickly planning a tour of the Shimanami Kaido which I completed 3.5 times (around 280km)!
I highly recommend tackling the Shimanami Kaido if you are traveling through Japan and have two days to kill. It's well worth it! As for me, I plan to return again next fall to Tokyo to once again try and complete my own Japanese odyssey. Stay tuned :)
Previous Story, Hiking Across America Next Story, The Tasmanian Trail
---
Want to keep up with projects I'm working on and adventures I'm sneaking off to?
At most one newsletter per month with love from Lucky Hat/Packmule/Alessandro.